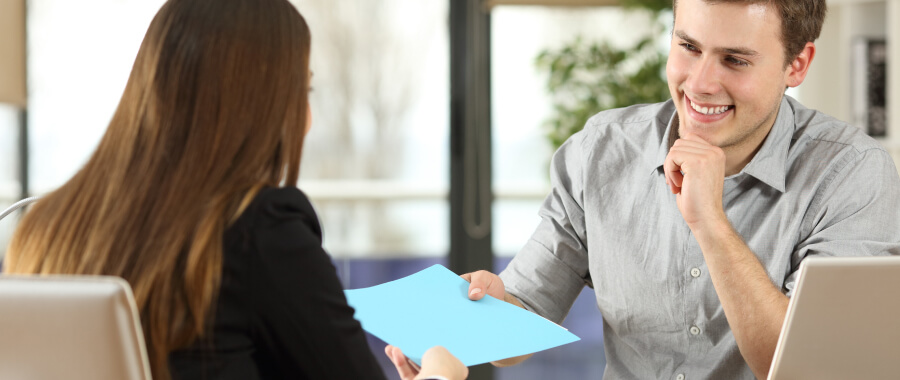 How Does SR-22 Insurance Work?
SR-22 insurance is an insurance policy that drivers with restricted licenses must use to get their vehicles' liability coverage. It is usually classified as a "high-risk" plan that comes with extra costs and restrictions.
It's not easy to find an insurance carrier that provides non-standard plans like SR-22 insurance. This is why it's best to work with an agent to obtain multiple quotes from all the best carriers in your area. You won't waste your time calling insurance companies just to find out they can't help. Instead, get the peace of mind that an insurance agent who specializes in high-risk insurance is prepared to get you the coverage you need.
If you find yourself in need of a high-risk plan for the first time, you are bound to have many questions. This article will explain how SR-22 insurance works and what your options are. When you have more choices, you can find the most competitive rates for your needs. If you're ready to make this happen, pick up the phone today and speak with one of our insurance partners.
What Is an SR-22, and Are There Other Variations of It?
Though the term "SR-22 insurance" is commonly used, an SR-22 isn't really insurance. It's actually a document that your insurance provider must attach to your high-risk plan. The purpose of an SR-22 addendum or document is to prove that there is liability coverage on your car insurance policy.
An SR-22 is also referred to as a certificate of financial responsibility. It proves that the driver is prepared to help with any costs in case of an incident since they are not driving while uninsured. Your agent will file this document when they issue you a new non-standard insurance plan. There are different variations of this document in each state.
For instance, Florida and the Commonwealth of Virginia require an FR-44 for drivers with a DUI. This document carries stricter requirements, such as a minimum $100,000 liability on the policy.
Meanwhile, an SR-22A is used in Georgia, Missouri, and Texas. It's typically not issued to first-time offenders but given to people who repeatedly violate traffic laws or have a history of not paying SR-22 insurance faithfully. For instance, in Texas, drivers must prepay their SR-22A insurance plans six months in advance to get the policy.
How Do You Get SR-22 Insurance?
After a traffic violation in which the driver's license is revoked or suspended, the only way to get back on the road quickly is to apply for a restricted license. To have the vehicle covered while operating under a restricted license, the driver must have their insurance company file an SR-22, SR-22A, or FR-44 form with their state's department.
While an SR-22 addendum is usually associated with driving under the influence, there are many other circumstances in which drivers can be required to file one. For instance, there can be repeat traffic offenses, a suspended license for a reason besides a DUI or traffic violation, or getting into an accident without insurance. Since an SR-22 or similar document holds the driver financially accountable with liability insurance, it serves multiple functions.
It will be clear when you need to get one. After one of these incidents, you will be ordered to file for an SR-22. To get started, you must inform your current insurance provider. Though your carrier may be able to offer you a plan, it's possible you won't get the full picture of what is available to you.
Shopping with an SR-22 agent will put you at an advantage. Not only will you be able to see multiple quotes from different carriers simultaneously, but you get to talk to a professional who specializes in cases just like yours.
An expert will know what you should look for and what types of plans could protect you the best. Don't just settle for your state's minimum liability requirements, but speak to an agent first to see what your money can really get you.
How Much More Does an SR-22 Policy Cost Than Standard Insurance?
To get the most accurate estimate of how much more you'd pay for a plan with an SR-22, you should talk to an insurance agent. Many factors influence your high-risk insurance premium, such as your age, location, marital status, driving history, and why you were ordered to get an SR-22.
These criteria, along with the loss of a "good driver discount" for a set number of years, will inevitably make the cost of your SR-22 insurance premium higher than a standard plan. Typically, a high-risk policy can cost around $230 a month or $2,760 a year. However, each state has its own cost of living that can affect insurance rates. For instance, in California, the average SR-22 plan can cost around $3,920 per year.
The only way to be sure you get the most competitive quote with the best liability coverage per cost is to compare as many quotes from reputable insurance carriers. Getting help from insurance pros will streamline the SR-22 document filing process.
Find Cheap SR-22 Auto Insurance Quotes
How Long Do Drivers Need an SR-22 on Their Policy?
The average time a driver needs an SR-22 on their policy is three years, but the general range is between one to five years. The length of time depends on the specific court orders the driver receives and on individual state laws.
If you need an SR-22 because of a DUI, expect there to be stricter requirements compared to other violations. Most states have strict DUI laws that require DUI schools and even ignition interlock devices to be installed in your vehicle. Overall, the length of time required for an SR-22 increases with repeat violations, such as subsequent DUIs or multiple instances of reckless driving.
Whose Responsibility Is It to File the SR-22 Document?
Though your insurance provider files the SR-22 to the required parties, it's your responsibility to notify your insurer that you need an SR-22 — and when you don't need it anymore. By acting quickly, you can stay within court-ordered start dates so that you don't need to file again and pay extra fees.
After you get full driving privileges restored and no longer need a restricted license, you can get standard insurance again. However, if you don't let your insurance provider know, then your SR-22 plan will continue. Since the costs of an SR-22 plan are higher than standard policies, it's in your best interest to inform your agent quickly.
SR-22 agents can quickly respond to your needs and find you a plan that will work for the next chapter of your life. Let us know as soon as possible when your situation changes, and we'll do everything we can to match you with carriers that offer competitive standard insurance rates.
Why Get an SR-22?
When drivers get the order to attach an SR-22 addendum to their policy, there can be some hesitation due to the costs and time required to file. However, having an SR-22 policy can help you in many ways.
First of all, an SR-22 allows you to insure your vehicle when most standard insurance carriers won't cover you. In most states, driving without insurance is illegal. If you're caught driving without insurance, you can get even more fines and penalties. This policy keeps you on the good side of the law.
Secondly, being able to drive legally, even if it's on a restricted license, allows you to do essential tasks on your terms. You don't have to be dependent on a friend or family member to get a ride to work, school, or pick up a few things from the store. Instead, you can be in full control of when you arrive and leave. Though public transportation and rideshares are available, nothing is as guaranteed as a vehicle of your own.
And finally, proving you can drive safely while operating a vehicle with SR-22 insurance makes a good story for your next court hearing. Judges and juries love to hear about a person who has made positive changes.
Establishing that you are a safe and responsible driver while on your restricted license is the most important step you can take toward full license reinstatement. This good behavior also includes proof of consistent insurance payments and fulfilling other court-ordered obligations like driving to school.
Get SR-22 Insurance Today
An SR-22 is your first step toward returning to normal. Though life may look different for a season, being able to get back on the road can make all the difference. To find out more about obtaining SR-22 coverage, speak to our insurance partner. They're on standby and happy to help drivers like you reclaim their independence and establish a record of safe and responsible driving.