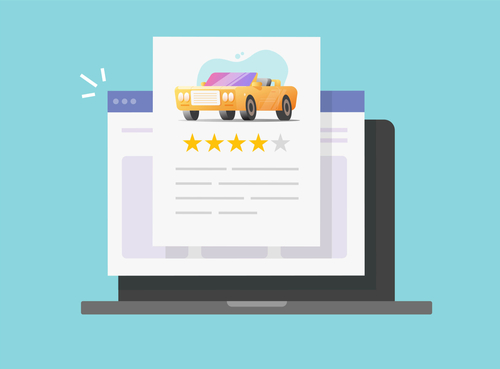 How Long Does an SR-22 Stay On My Record? 
If you must file an SR-22, it can have a serious impact on how much you pay for your car insurance. And this has led many drivers to ask a simple question: just how long does an SR-22 stay on my record? 
Unfortunately, the answer to that question isn't always simple. So, we put together this guide to help you find the answers you need and even save money the entire time that the SR-22 is on your record. 
The Average Time an SR-22 Must be Filed
First, it's important to understand what "stays on your record" means in this context. For example, the SR-22 doesn't linger forever like bad behavior on your high school "permanent record." Instead, it only affects your insurance during the time that you have to file the SR-22 required with the state. 
In that case, the better question to ask is, "how long will I have to file the SR-22?" On average, drivers must keep filing an SR-22 for a period of three years. After that, you can begin paying less for your car insurance. 
Your SR-22 Insurance Case May Vary
Does this mean that everyone who must file an SR-22 must wait three years? Not at all. In fact, some may wait a little longer, and some may hardly wait at all. 
That is because every SR-22 case is different. Some drivers must file an SR-22 for as long as five years. Others may only have to file for as little as one year. You will know exactly how long you must file at the time that the court or state orders you to get an SR-22 certificate. 
Keep in mind that the SR-22 won't come off of your insurance right away. Once you no longer have to file the SR-22, you'll need to contact your insurance carrier so they can adjust your rate. 
Find Cheap SR-22 Auto Insurance Quotes
The Dangers of Letting Your Car Insurance Lapse
Even after getting an SR-22, some drivers are confused about the purpose of the form. But it's actually very simple: it helps you prove to the state that you have met the minimum insurance requirements. 
Because of this requirement, it's important to know the dangers of your insurance lapsing. In addition to facing fines and possible jail time if you are caught driving without insurance, your SR-22 on file could effectively "reset" the timer for how long you must file that form. 
Letting your insurance lapse even briefly could add another half a decade to how long you must file the SR-22, so don't let it happen! 
It's Worth Shopping Around for New Auto Insurance
Once you have an SR-22, you might end up paying nearly twice as much for your insurance as you once did with your insurance carrier. And when that happens, your best option is to start shopping around for different insurance carriers who can offer you a more competitive price on your car insurance. 
Here at SR-22 Adviser, we're here to help you save money each month. Just use this link to get competitive quotes online today!