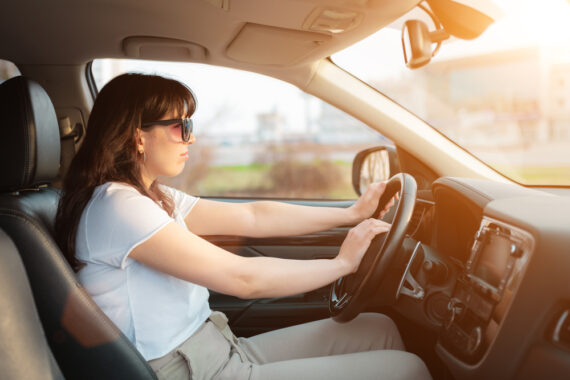 Answers to Your Top 6 Questions About SR-22 Auto Insurance
Have you received a no-nonsense letter from a local court or other government authority mandating that you get an SR-22 before you can legally get behind the wheel of your car or any vehicle? 
You probably have so many questions that you don't even know where to start. Don't worry. We're going to answer all (or at least most) of your top questions, explain your next steps, and help you feel more comfortable about your requirement. 
Let's start with the most obvious question of all.
1. What Is an SR-22?
This requirement is sometimes called "SR-22 insurance" or even "DUI insurance," but that's not quite accurate. Rather than being an insurance product, it's a legal document sometimes known as a Certificate of Financial Responsibility. 
Putting it another way, it's proof that you have at least a minimal form of legally-required auto coverage. 
Every driver in almost every state in the nation must have at least minimal car insurance, so you might be wondering why you alone must have this document showing proof that you're insured for the road. 
It's not just you. Thousands of drivers all across the country drive have this requirement. It's because you have somehow been identified as a high-risk driver who might put other drivers or passengers at heightened risk of an accident. For that reason, your state is more interested in you showing proof of coverage than most other drivers.
2. Why Do I Need to Have an SR-22?
Your state has made the determination that you're a higher-risk driver, and you've been declared more likely to get into a collision or to drive without financial protection. One of the more common reasons states make this move is because of a driving under the influence (DUI) conviction or whatever the equivalent charge is in your state. 
Additionally, depending on where you live, you can also be required to go through this process for other serious moving violations. This can include causing a serious accident through high speeds or recklessness, or even driving without a license or while your license has been suspended and driving with no insurance.
3. What Is Minimal Auto Coverage?
Liability coverage is the minimum and least expensive form of an auto policy in most states. In at-fault states, liability protects the financial interests of other drivers and passengers in the event of a collision for which you're at fault. In other words, your liability policy will cover property damage and medical costs of others involved in the collision, up to your coverage limits. In a no-fault state, your liability is there for your property damage, regardless of who caused the wreck. 
The downside in an at-fault state is that liability coverage won't pay for the damages to your own vehicle in such a collision. You can choose to carry coverages such as comprehensive and collision, which will help pay for damages to your own vehicle. 
High-risk drivers typically carry liability coverage because it's the least expensive form of protection. That's important because high-risk drivers pay a lot more for their policies, sometimes double and even triple the amount of drivers who are not labeled as a high risk to the insurer. 
Find Cheap SR-22 Auto Insurance Quotes
4. How Long Do I Have to Have an SR-22 in Effect?
That, too, can vary by state, but a typical duration is three years. It could be longer for more serious charges, or if you've had multiple offenses. Some states have specific requirements, and certain conditions may apply on a state-by-state basis. This is important because the details can vary greatly depending on where you live.
5. How Much Does an SR-22 Cost?
Not to sound like a broken record, but that will vary depending on where you live, and other factors. 
The cost of filing the document is generally between about $15 and $30, sometimes more, but that's just your starting point regarding cost. If you think of it as being what you must carry as the result of your DUI or other cause, it can be pretty expensive. You might pay close to double what your normal rate. 
That's because your insurer considers you to be at a higher risk of causing a claim that it will have to pay. For that reason, the company expects to be compensated at a higher rate before it agrees to take you on as a customer.  
Also keep in mind that an independent agent, a broker who works with multiple carriers rather than just one, will best be able to find the most affordable insurance coverage available to you at this time.
6. How Do I Get an SR-22?
First, you have to find an insurer that will take on riskier drivers. Once you find one, your agent will be able to lead you step by step through the process and file the necessary paperwork with your state. 
Most agents have experience with drivers like you, so don't hesitate to ask questions. Finally, your independent agent should also be able to find the most affordable liability coverage on the market to meet your circumstances. 
From that point on, your goal will be to continue making your premium payments on time and to drive more safely and at lower speeds (and never while impaired). 
If you do that, you will eventually be able to leave this all behind and qualify for cheaper car coverage rates as your driving record steadily improves. 
Call Us with Questions
At SR-22 Adviser, it's our job to explain all of this to the full satisfaction of our customers and our partners can help you find the most affordable auto insurance available. Visit our partner site to get a quick online quote.