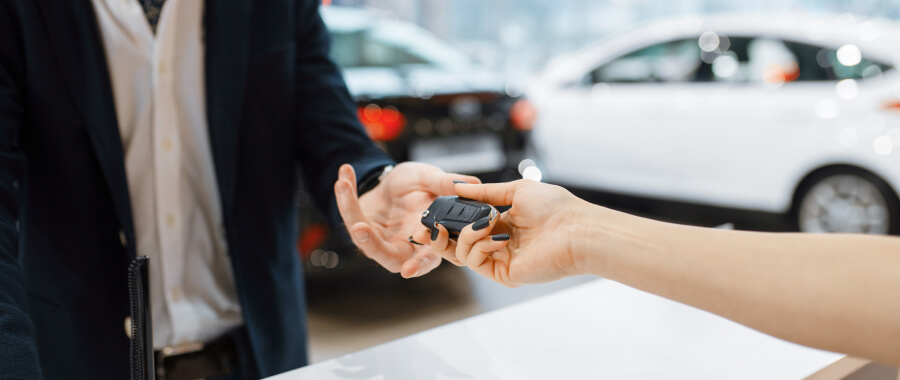 Can You Get an SR-22 Without Insurance?
No, you will need insurance in order to drive with an SR-22. By definition, though, an SR-22 is not insurance — it is just paperwork filed with the state that proves you have the required minimum coverage. However, it always goes with an insurance policy and is often called DUI insurance.
What is SR-22 Insurance?
In more detailed terms, an SR22 indicates that you have the minimum required insurance to legally be allowed on the road. Your insurance company fills out this form, thereby guaranteeing you have coverage and will take financial responsibility for an accident. SR-22 insurance is more expensive than regular insurance, which is why it's important to shop for a good deal.
Note that in two states, Florida and Virginia, a similar but different form called the FR44 is the standard for certain violations related to alcohol. This form mandates that drivers carry significantly higher liability limits as an extra security measure.
Why do I need SR-22 insurance?
The common assumption with an SR-22 is that it is the result of a DUI. While this is often the case, an SR22 also results from other problems and can vary depending on where you live. Here are some of the most common reasons an SR22 is required for drivers across the United States:
Driving under the influence: A DUI or a DWI is a common reason SR-22 insurance is required. Any major alcohol violation resulting in conviction will likely lead to needing "DUI insurance," or high-risk insurance accompanied by an SR-22.
Serious traffic vilation: If you are convicted of a serious moving violation like negligent or reckless driving, you could be required to have an SR-22 on your record.
No insurance: Driving without insurance is illegal nationwide. If you're caught driving without insurance, even if it's on your own registered vehicle, it can lead to an SR-22 requirement.
Accident without insurance: The stakes are even higher if you get into an accident without auto insurance. This is a serious offense because it can put you and the other person in tremendous financial peril.
Probationary license: If you've committed a driving offense that requires you to apply for a probationary or hardship license, you may need to have SR-22 documentation.
Suspended license: When your license has been suspended or revoked and you want to reinstate it, you might be required to get an SR-22 from your insurance company.
The purpose of an SR-22 is to help you begin the journey toward getting back on the road and in good standing with the law.
How will I know I need an SR-22?
If you need an SR-22, you will be notified by the state or the court. In this notice, they will let you know why you are required to have SR-22 insurance. They will also lay out the specific requirements for your insurance as well as how long you'll need to have an SR-22 on record with the state.
How do I find the form for an SR-22?
Remember that an SR-22 has to be issued by your insurance company. That means you will need to speak with an insurer about purchasing a high-risk insurance policy, then have the insurance company fill out the SR-22 form for you. There is no other way to obtain SR-22 insurance.
For anyone who already has a car insurance policy, talk with your insurer about adding an SR-22 to your record and filing it with the state. Uninsured drivers or those whose insurance company will not file the form will need to begin searching for a new insurance policy.
What about non owner SR-22 insurance?
For anyone who has lost their license, it is a common practice to then sell their car. However, even those without cars can begin working their way toward a new license by getting non owner SR-22 insurance.
It works like this: even though you don't own a car, if you have limited access to a vehicle, you can use those miles to start working toward good standing with the state. A non owner SR-22 form will protect you from liability claims in whichever vehicle you happen to be driving. It will also inform the state of your car insurance.
You may drive a friend's or family member's car on occasion. It represents the minimum possible cost for those who wish to start driving again and requires you to purchase the minimum level of coverage mandated by the state.
Find a non owner SR-22 insurance policy by calling an insurance agency that specializes in helping high-risk drivers. Though you can almost always request a quote online, speaking with a representative is a great way to get a feel for the company and make sure you're in good hands.
Make sure you are honest about your situation and provide them with all of the information they need — qualifying for non owner SR-22 insurance only works for certain specifications. For one, you are not allowed to own a vehicle, and no other member of your household can own one either. You also are not allowed to have non owner SR-22 insurance if the state requires you to use an ignition interlock breath device.
Find Cheap SR-22 Auto Insurance Quotes
How much is SR-22 insurance?
The cost of SR-22 insurance breaks down into two categories: the initial fee to file for an SR-22, and the cost of the insurance policy at the minimum required coverage. Luckily, the filing fee is affordable at between $15 and $25 on average.
The lion's share of the cost comes into play with the increased cost of insurance. It's no secret that SR-22 insurance is more expensive than everyday insurance, since as a high-risk driver you are viewed as presenting higher liability to the insurer. You will likely find you are paying quite a bit more than what a "safe" driver pays for the same coverage. You may also be required to pay for the entire policy at once as a safeguard against non-payment.
The following chart shows the cost of a standard insurance policy in 20 of the United States, as well as the cost of an SR-22 policy and the percentage increase in cost:
| State | Normal Insurance Cost | SR-22 Insurance Cost | % increase |
| --- | --- | --- | --- |
| Alabama | $723 | $1,113 | 54% |
| Alaska | $723 | $1,570 | 80% |
| Arizona | $736 | $1,237 | 68% |
| California | $841 | $1,708 | 103% |
| Connecticut | $1,049 | $2,097 | 100% |
| Hawaii | $765 | $1,239 | 62% |
| Illinois | $8,034 | $1,366 | 70% |
| Iowa | $599 | $958 | 60% |
| Louisiana | $1,232 | $1,995 | 62% |
| Maine | $618 | $964 | 56% |
| Massachusetts | $1,059 | $1,768 | 67% |
| Nebraska | $682 | $1,077 | 58% |
| New Hampshire | $775 | $1,387 | 79% |
| New Jersey | $1,266 | $1,861 | 47% |
| New York | $1,235 | $1,840 | 49% |
| North Carolina | $656 | $1,289 | 112% |
| Texas | $934 | $1,345 | 44% |
| Virginia | $1,066 | $1,066 | 42% |
| Wisconsin | $665 | $1,004 | 51% |
Swipe or shift + scroll to view more
Note that Delaware, Kentucky, Minnesota, New Mexico, New York, North Carolina, Oklahoma, and Pennsylvania use their own version of an SR-22.
In the event you have trouble finding a company to insure you, speak with us. We specialize in finding the right policies for high-risk drivers with SR-22 requirements.
How do I find cheap SR-22 insurance?
The most important piece of advice here is to shop around to find the right insurer. You should figure out how much you can afford to pay realistically — this will be the maximum cost of the minimum amount of coverage. If you can afford to pay for more, you can choose to do so.
You should also remember that your insurance should continue to provide you with the best rate or policy. Over time, your SR-22 should affect your insurance rates less and less. This means your policy's premiums should decrease with time. Be sure to check your rates against other quotes to make sure you're getting the best deal, and talk to your current company if you find a better rate elsewhere. If they can't offer as good a deal, it may be time to switch.
No matter where you live, only you will be able to find the best SR-22 insurance cost. To locate the cheapest SR-22 insurance California, Oregon, or any other state has to offer, you'll need to dive into comparing quotes yourself.
How long will SR-22 insurance last?
In general, you can expect SR-22 insurance to last between 1 and 5 years. You can expect a shorter SR-22 period if you comply with the requirements of your penalty, and a longer period if you don't.
For example, if you have an SR-22 and get a DUI two years into it, you'll likely have to start over from scratch. Another way for this unfortunate event to occur is by letting your auto insurance lapse — a lapse in coverage essentially wipes out your SR22 in many states and would require you to start from scratch.
Our insurance partner can help you find the cheapest SR-22 insurance for your needs and budget. You can also call 877-822-2049.