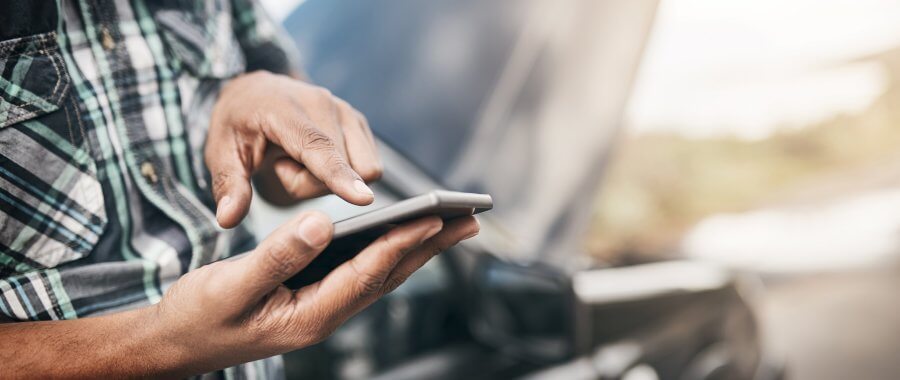 Do I Need an SR-22 for Any Car I Drive?
If you've been convicted of a serious traffic offense like a DUI, finances and logistics are probably at the front of your mind. If you are going to be getting back behind the wheel, you'll need to find cheap SR-22 insurance — but can it cover any car you drive? This article will walk you through the answer to this question and search for affordable insurance and more information on what an SR-22 is.
Driving Different Cars With SR-22 Insurance
The short answer to the main question is yes — you can find an SR-22 insurance policy that will cover different cars you drive. However, there are some crucial things to understand with this type of insurance.
Known as non-owners SR-22 insurance, this type of policy allows you to drive other people's cars with a few qualifiers. This is a special type of insurance policy and is specifically catered toward those who have either lost their car or sold it after having their license revoked.
In some states, with a certain insurance policy, you may be allowed to drive another person's vehicle with little additional paperwork, while other states will mandate non-owner SR-22 insurance.
Non-owners SR-22 insurance covers your liability when you are driving another person's vehicle. That means the insurance company will pay for the damages caused to another party in the event of an at-fault accident, including vehicle damage, medical bills, and other expenses. Covered items include:
The other party's medical bills
Vehicle repair or replacement costs
Personal injury expenses to the other driver and passengers, including costs like missed work and trauma recovery
There are some things that non-owner SR-22 insurance doesn't cover as well. Note that it does not cover the cost of damages to the vehicle you are driving — that means if you are borrowing a car from a friend, they should understand that your insurance policy will not pay to replace or repair it in the event of an at-fault accident. This type of policy is purely designed to protect others on the road.
If the other party is at fault, their insurance policy is supposed to cover any costs related to property damages, medical bills, and personal injury for you and passengers in the car. You can find variation from this norm in 12 states with no-fault laws. In these states, your car insurance is required to automatically cover a specific set of expenses (medical, etc.) regardless of who caused the accident.
A non-owner SR-22 insurance policy doesn't cover the following:
Repair or replacement costs for the vehicle you are driving
Your medical bills or those of your passenger(s)
Additional damages to you or your passenger(s) if you were at fault for the accident
You should also know that non-owners SR-22 insurance does not apply if you drive the car of a housemate or other person you live with. The idea behind this insurance policy is that the car you drive should not be overly accessible to you. Insurance companies deem cars belonging to either you or someone you live with to be excessively accessible, which would mean you'd be on the road too often. This would thereby raise the risk the insurance company has to assume.
If you want to drive a housemate's car, you will need to add yourself to their insurance policy for coverage. This would raise the cost of their insurance substantially if you have a DUI or DWI on your record. For this reason, it's more likely that a housemate would want to list you as an excluded driver.
You may be unable to get a non-owners SR-22 insurance policy in certain cases if you have a DUI. One such case is if the state requires you to install an ignition interlock device on your car — this would preclude you from driving someone else's vehicle and would mean you could not buy SR-22 insurance.
What Is the Cost of SR-22 Insurance?
In general, expect to pay around twice as much for SR-22 insurance as regular insurance. This higher fee only provides minimal coverage since an SR-22 is reserved for the highest-risk drivers — which means higher prices in the insurance world.
Non-owners SR-22 insurance is significantly cheaper than regular SR-22 insurance, so if you plan on driving a different car and don't own one yourself, you should consider this option.
Find Cheap SR-22 Auto Insurance Quotes
What Affects the Cost of SR-22 Insurance?
There are several factors affecting the cost of your SR-22 insurance, including how long you've had it. However, nothing affects the cost as much as the presence of a serious traffic offense on your record.
An SR-22 is there to help you get back on your feet, allowing you to carry the state's required minimum coverage. This will allow you to start driving again and work toward full driving privileges restored.
Here are some of the traffic crimes that will affect your SR-22 insurance rate:
1. A DUI or DWI
Getting a DUI or DWI can be traumatic — it can have long-lasting effects on your personal relationships, finances, and professional life. Jail time and a mandatory driver's license suspension period that can last up to a year can even prevent you from getting to and from work. SR-22 insurance, often called DUI insurance, is there to help you move past this tough charge.
2. Driving Without Insurance
Federal law mandates that all drivers be insured. Indeed, not having insurance is a big roll of the dice, as an accident can occur in a split-second that results in extremely high expenses. This is why driving without insurance is considered a serious offense.
If you get into an accident without insurance, the penalties are much higher. Courts often impose strict fines and jail time, as well as long "hard suspension" periods in which you are not allowed to drive at all. If you are caught driving without insurance, you can even lose your license. However, this is typically reserved for repeat offenses. Either way, you'll need an SR-22 to get back on the road.
3. Reckless/Negligent Driving
Reckless driving and negligent driving are other types of serious offenses. Reckless driving might take the form of disregarding stop signs or traffic lights, excessive speeding, aggressive lane changing, weaving through traffic, or negligent behavior like texting.
If you are convicted of reckless driving, the court will most likely order you to carry an SR-22 when you return to driving. It is imperative that you hold steady car insurance and avoid further moving violations. This helps you demonstrate better driving behavior to the state.
4. A Revoked/Suspended License
If you've had your license suspended or revoked, you need to find the best way possible to get back on the road quickly (and legally, of course). Having your insurance company file an SR-22 form with the state is essential in this case.
Your state's DMV should outline the steps you need to take to move toward re-earning your license. Passing a defensive driving course is usually a prerequisite for being allowed to shop for SR-22 insurance.
If your suspension was related to alcohol, you might also need to attend alcohol abuse classes. The state-imposed fines you'll need to pay also tend to be higher for alcohol-related charges.
5. A Hardship License
You may need a hardship license if you need a car to get to and from certain places; this might include driving to school, commuting to work, taking children to their various activities, or going to the grocery store. A hardship license limits you to only move between a particular set of locations such as your home, job, school, etc.
How Long Will I Need my SR-22 Insurance?
Each state has its own rules on the length of time you must keep your SR-22 on file. In California, for example, you will need to hold your SR-22 for a minimum of three years. However, in Texas, the minimum limit for SR-22 insurance is two years. Note that mandatory SR-22 periods will increase with the seriousness of the traffic offense, as well as for repeated violations. You should check with your state to find out what the standard length of the SR-22 requirement is where you live.
How to Find the Cheapest SR-22 Insurance
When you want to find the best rates, our insurance partner is here to help. They consolidate the cheapest and most reliable SR-22 insurance policies in one place, helping you make a more informed decision. You can also give them a call at 877-822-2049 and start the process of finding the best deal available.