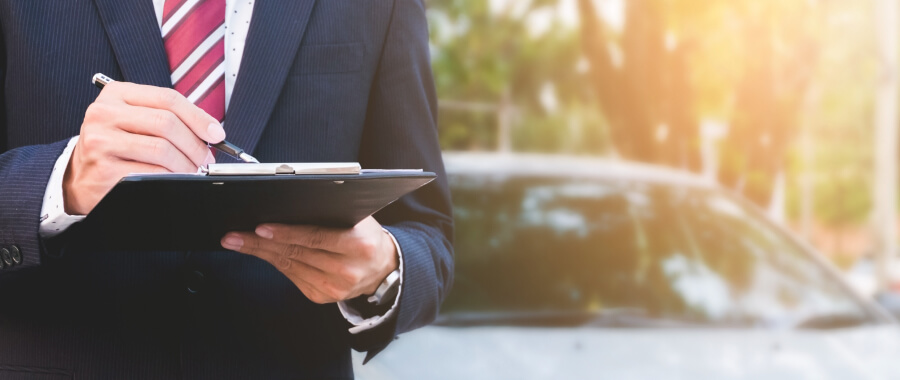 How Do You Get an SR-22 Removed?
To remove an SR-22 from your insurance policy, the policyholder must contact their auto insurance company. Then, the policyholder must tell the carrier that they no longer need an SR-22 on file. The insurance carrier must then remove the SR-22 and submit an SR-26 cancellation form to the appropriate parties.
Getting an SR-22 removed is an important milestone for a driver. It means that they have exhibited good driving behavior and adhered to all the mandates during the duration of their SR-22 timeline.
Removing the SR-22 marks a "return to normal" — the restoration to a full driving license and standard insurance. This article also breaks down the basics to help you navigate this transition.
What's the SR-22 Removal Process?
The process to get an SR-22 removed from your policy is straightforward and simple. First, contact your state's Department of Motor Vehicles and find out when the end of your SR-22 filing period is. Depending on the type of offense and what state you live in, you may have an FR-44 or an SR-22A, but the process is the same.
These days, it is more convenient to check the status of your license and SR-22 status through your state's DMV website, but you can also call the department to confirm. Once you know the date after which you don't need an SR-22 on file, you can get to work and contact your insurance provider.
When your insurance company knows when you don't need an SR-22 certificate on your plan, one of their agents will contact the DMV on your behalf and inform them that they canceled the SR-22 filing. After this, you are free to get standard insurance. To navigate this situation and get the best rates, talk to an insurance agent to compare quotes from the best auto insurance carriers in your area.
How Long Will You Have an SR-22?
Each state has its own regulations about SR-22 certificates and how long they must be on your DMV file. Though the average length of time is three years, this number can fluctuate between one to five years. If you're unsure how long you need to have this addendum on your insurance, review your court orders. You may also contact the DMV if you already have your SR-22 filed.
The nature of your infraction determines how long an SR-22 must be on file. Typically, drivers get this mandate when they need to prove financial responsibility. Specifically, drivers can get an SR-22 under these circumstances:
Not covering the costs of former driving offenses
A DUI/DWI/Wet reckless charge
Serious traffic offenses
Repeat traffic offenses
Be at fault in an accident without insurance
If you have a suspended or revoked license
First offenses for any of these incidents will prompt shorter SR-22 periods compared to repeat offenses. To make sure you have the shortest time requirement possible, do everything you can to drive safely and adhere to all court-ordered mandates during your SR-22 timeline. Any lapses in coverage or additional traffic offenses can make it difficult to return to a standard license within the expected end date.
What If You Remove an SR-22 at the Wrong Time?
An SR-22 verifies that you have valid liability coverage, so you should handle its removal with great care. If you remove your SR-22 prematurely, there are serious consequences. Removal of this certificate before the end of the state-mandated period can get your license and registration suspended. There may also be large fines. And — here's the hard part — it can reset the clock of your mandated SR-22 time. Even if you were close to the end of your SR-22 timeline, you might have to repeat the one to five years required.
In addition, if you have to reset the clock, you will have to file an SR-22 again. This means you'll have to pay the filing fees again. Also, it can take up to 30 days to complete the process. This waiting period is definitely an inconvenience and will interrupt your driving privileges. Being unable to drive for a month can make it difficult to make it to work or school on time, greatly affecting your quality of life.
To keep your life as normal as possible, be fully informed about the status of your SR-22 policy and how long it needs to stay active. If you're getting close to the end of your restricted license period, there is no harm shopping around for the next plan either, but don't make the official switch until you're in the clear. To make a smooth transition, talk to an auto insurance agent that specializes in SR-22 coverage.
What Happens If You Accidentally Have a Lapse in SR-22 Insurance Coverage?
If your SR-22 insurance policy lapses, your insurance carrier is legally obligated to issue an SR-26 form to your state of residence. This form essentially declares that the policy has been canceled or that it's no longer needed. It's also the same form that your agent submits when you call them and inform them about not needing an SR-22 anymore.
This lapse can lead to the same penalties as an untimely cancellation, such as fines, a suspended license, suspended registration, and the need to refile an SR-22. To avoid any disturbances, check your insurance policy to make sure it's active. Speak to your insurance agent as well to confirm it will remain active throughout your mandated timeline.
Find Cheap SR-22 Auto Insurance Quotes
What If You Want to Switch to a Different SR-22 Policy?
It's possible that you don't need to remove your SR-22 plan but just need to make a switch to a different insurance company. This is common among drivers who want a better SR-22 insurance rate. Maybe you picked whatever plan your current provider offered you but didn't take the time to look around for other options. It's never too late to switch to a different plan, especially if it's more affordable. At SR-22 Adviser, we can offer you multiple competitive quotes from the best carriers in your area.
If you found an insurance company that offers a better SR-22 rate, switch carriers carefully. It's important to ensure no lapse of coverage occurs so no penalties are triggered. It's better to have your old plan overlap with your new plan instead of cutting it too close. Once your new policy is active, cancel your old policy a few days after the new one began. Since it takes time for the filings to register with the DMV, this overlap will protect you from any misunderstandings.
What Are the Next Steps?
When you find out you no longer need an SR-22 insurance plan, you should make sure your vehicle remains covered with a liability insurance plan. Contact your insurance agent and let them know you no longer need an SR-22 addendum. They will remove the document from your insurance plan.
Keep in mind that the good driver discount you potentially enjoyed before your high-risk plan won't be available for some time — even when you have access to standard plans again. This will take time as you prove yourself to be a safe driver without incidents. Therefore, expect that the standard insurance rates offered to you will be higher than your previous insurance premiums.
To make this transition easy, cancel your SR-22 plan after you obtain a new standard insurance plan. In most states, driving without insurance is illegal — and if you get into an accident while having a lapse in coverage, you can get another SR-22 order. Never make room for doubt regarding if your vehicle is covered.
How Do You Find a Competitive Insurance Plan After an SR-22?
Though you won't need SR-22 insurance anymore, it's important that you shop around to find the best rate possible for your new needs and budget. An experienced agent is often your best bet to save big without the hassle.
Getting back on the road with a standard license and insurance is a significant milestone. Celebrate it by finding the best possible options to keep you financially covered on the road.
SR-22 Insurance Plans
If you need an SR-22 insurance plan, don't delay the process. It can take time for your SR-22 document to become official on the DMV website. Our experienced insurance partner will be glad to show you the best rates and product packages that meet your budget and needs. Get a Quote or call us today and let us help you get back on track.