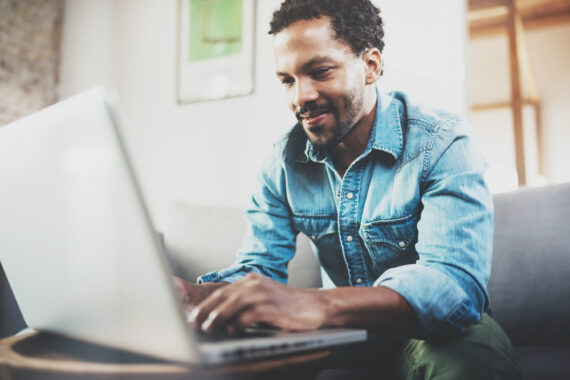 How To Complete SR-22 Paperwork Quickly and Efficiently 
If you are legally required to file an SR-22 certificate with the state, you may not know how to get started. This is one type of paperwork where every second matters! 
To help save you some serious time, we put together this guide to completing your SR-22 paperwork quickly and efficiently. Keep reading to discover everything you need to know to get started. 
SR-22 Insurance: The Need

For

Speed

 

Above, we noted the need to file the SR-22 very quickly. But why is there such a "need for speed" with this form compared to other paperwork? 

First of all, the SR-22 form is usually required by either the court or the state. And those are two entities the average driver does not want to keep waiting. 

Second, and perhaps more importantly, you won't be able to legally drive anywhere until you have the SR-22 on file. Unless you don't need to drive anytime soon, you need to take care of this form ASAP! 
The Quickest

Solution

for Filing Your SR-22 Form

 

The fact that you need to handle the SR-22 paperwork so quickly may sound like bad news. But here is some good news: you don't have to handle it yourself! 

Strictly speaking, it is not the driver who files the SR-22 with the state. Instead, it is the driver's insurance company. And you can use this to your advantage. 

An insurance carrier will often offer to help you fill out the SR-22 certificate information. But if you ask nicely, they will usually fill it out for you. This is easy because your insurance carrier has all of the required information, ranging from your license number, SSN, your policy number, and their own NAIC number. 

In other words, you can get your insurance company to take care of the paperwork with a simple phone call. 
Find Cheap SR-22 Auto Insurance Quotes
SR-22 Insurance Fees and Other Financial Concerns
At this point, you might be asking yourself, "what's the catch?" There is only one "catch" to the SR-22, and it is the fact that you'll need to pay a fee to the insurance company. 
Whether you fill the form out on your own or the insurance carrier does it for you, there will be a fee to file it with the state. You pay this fee to your insurance company, and it is usually no more than $25. 
However, keep in mind that the fees and other consequences that precede the SR-22 may be much, much worse. For example, most who are required to file an SR-22 must do so because they were convicted of a DUI. And a DUI conviction may come with consequences such as fines, community service, a suspended license, and even jail time.  
And because 3,000 people are convicted of DUIs each day, we have an increasing number of drivers who may face difficulties in filing their SR-22 certificate. 
Shopping Around

For

SR-22 Insurance

 

Paying $25 or so to file your SR-22 certificate isn't that bad. However, you will quickly discover that having an SR-22 on file will make your insurance much more expensive. To make things worse, drivers typically have to have an SR-22 on file for a minimum of three years. 

That's why we recommend shopping around for better insurance rates soon after you file the SR-22. Even if the insurance company files the form, you can usually switch carriers at any time. And finding a carrier once you have the SR-22 on file can save you hundreds or even thousands of dollars over the next few years. 
Get the Best

SR-22

Insurance

 

Now you know how to quickly and efficiently complete your SR-22 paperwork. But do you know where to find affordable and reliable SR-22 insurance? 

Here at SR-22 Adviser, we make it easy for you to get competitive insurance coverage quotes at the click of a button. All you have to do to get started is to click here!