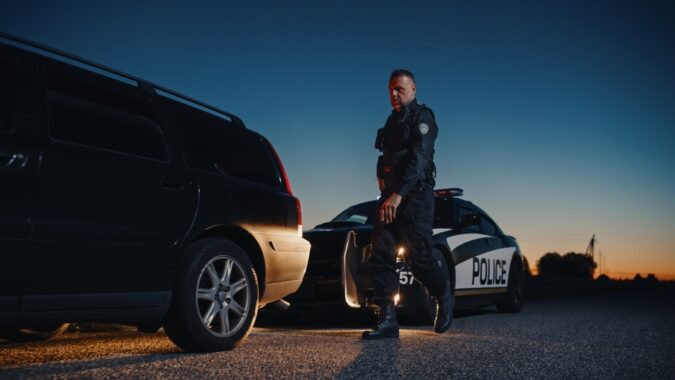 What Happens If I Get Caught Without Insurance While Driving with an SR-22? 
Driving with a suspended license due to failure to file form SR-22 with your state's department of motor vehicles can result in several consequences, including fines, permanent revocation, and potentially even imprisonment. Usually, the state government will suspend your driving privileges after a serious offense until you meet the requirements for reinstatement. One of those requirements involves having your insurance company file an SR-22 on your behalf. 
An SR-22 isn't a distinct policy; it's a form filed by your insurance company to prove to the state that you're carrying the legally required liability coverage. Maintaining your insurance coverage will keep your SR-22 certificate up-to-date to avoid legal issues. 
Note: Your insurance company is required by law to immediately report any lapse in your SR-22 coverage. 
The Consequences of Driving with a Suspended License due to Failure to File SR-22
Driving with a suspended license can result in serious consequences. The specific penalties can vary depending on the jurisdiction and the reason for the suspension, but here are some potential consequences: 
Fines

: Driving with a suspended license can result in fines ranging from a few hundred dollars to several thousand dollars.

 

Jail time

: Depending on the circumstances, you could face a jail sentence. In some cases, the court may sentence you to a few days in jail, while in repeat offender situations, you may face a longer sentence.

 

Additional

suspension

: If law enforcement identifies that you've had a prior suspension, the government may suspend your privileges for an additional period.

 

Vehicle impoundment

: In some jurisdictions, the police may impound your vehicle if you're caught driving with suspended driving privileges.

 

Increased insurance rates

: Your auto policy rate may increase significantly, and some insurers may choose not to renew your policy.

 

Criminal record

: A conviction for driving with a suspended license can result in a criminal record, which can have long-lasting consequences.

 

Difficulty obtaining a driver's license in the future

: This situation can make it difficult for you to obtain a driver's license in the future.

 
Reconsider driving if you have a suspended license and use public transit or ask family or friends for help until you reinstate your license. You should also look into acquiring a hardship license if applicable. 
Find Cheap SR-22 Auto Insurance Quotes
What Happens If Your Insurance Lapses During Your SR-22 Reporting Period
On the other hand, if the police pull you over while you're operating a vehicle with an SR-22, but your insurance policy has lapsed, your insurance company will notify the DMV, and your driving privileges could be suspended or revoked. 
Additionally, if you're involved in an accident while driving without proper insurance, you could be held personally liable for damages and injuries, which could lead to substantial financial consequences – even if the accident is not your fault 
Avoid having your insurance lapse by making on-time payments and setting reminders to double-check the status of your policy every year. Consider also opting for a longer policy period and prepaying rather than making monthly installments. 
Reinstating Your License After Filing SR-22
The process of reinstatement depends on your state's rules. However, the process usually involves the following steps depending on the exact reason the government suspended your license: 
Failure to Pay Accident Damages

: The easiest way to clear this roadblock to reinstating your license involves simply paying the damages and any accrued interest.

 

Failure to Hold State-Required Minimum Liability Insurance

: To avoid this problem, purchase an appropriate policy with the required liability amounts and ask your insurer to file form SR-22 on your behalf.

 

Failure to Complete Impaired Driver Program

: For drivers with a

DUI charge

, most states will require the completion of an impaired driver education program. Complete this program to reinstate your license.

 
Consult your local state government's DMV website for more information about these reinstatement requirements. 
Get An Affordable SR-22-Compliant Auto Insurance Policy
If you're looking for an insurer that will provide affordable rates on SR-22 insurance, you've come to the right place. Visit our partner for a quick quote today!