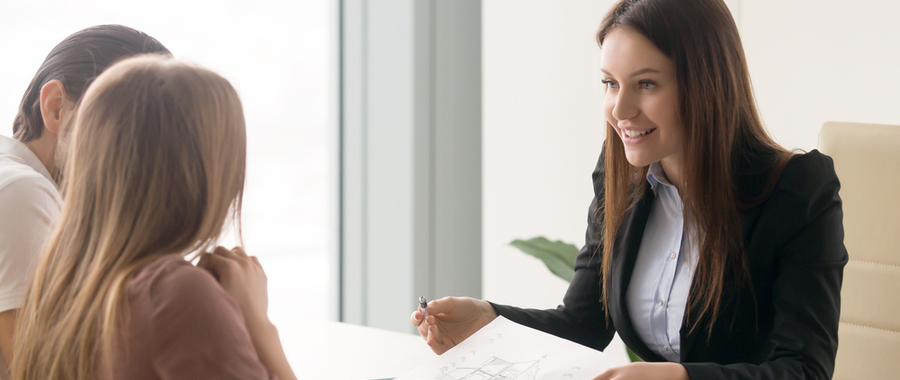 5 Ways to Lower Your SR-22 Car Insurance Rates
If you must file an SR-22 certificate with the state, it can be inconvenient in several ways. Sometimes, the inconvenience comes from making all those phone calls or visits to your insurance carrier. But, mostly, the inconvenience comes from paying so much extra money for your car insurance!
You typically must have an SR-22 on file for a minimum of three years, but that doesn't mean you have to pay a high rate the whole time. Keep reading to discover the best ways to lower your SR-22 rates.
1. Talk with Your Insurance Agent 
As we noted before, having to file an SR-22 means plenty of discussions with your existing insurance carrier. Most drivers end up filing the initial SR-22 via their insurance agent. So why not save some money while you are at it?
Our remaining tips are useful for just about any driver trying to lower their SR-22 insurance rates. But the advantage of speaking with your insurance agent is that they understand both the details of your SR-22 and the details of your existing policy. Not only can the agent help with some of the following ideas, but they also may have some fresh ideas that are specific to your case and your policy.
2. Look into Insurance Discounts with Your SR-22 
The worst thing about having an SR-22 on file is how much your insurance increases. But what if you could pay less each month simply by asking?
Most drivers are unaware that every insurance carrier offers a range of special discounts. Some are tied to things like being past or present military. Others involve completing a driving safety course or installing special anti-theft devices in your car.
You won't know exactly which discounts your own carrier offers until you ask. If you're lucky, you might already qualify for a discount and not even know it.
3. Bundling Your Coverage 
Learning exactly how much your car insurance is going to cost after your SR-22 certificate is on file might give you a bit of sticker shock. At that point, you probably have only one goal: to lower how much you pay as quickly as possible.
Depending on your situation, one of the easiest ways to reduce your car insurance rate is to ask your insurance company about bundling coverage. For example, if you have a partner with a car, you could bundle your insurance together. The same goes for things like homeowners insurance.
We recommend exploring different bundling options with your car insurance carrier to discover the choices available to you.
4. Adjust Your Coverage Levels 
Getting an SR-22 instantly increases how much you pay for car insurance. It's not uncommon to pay over 50% more than you did before. Despite the higher cost, your insurance coverage remains the same. However, you might want to change the coverage yourself!
Even before the SR-22, the exact cost of your insurance premium was determined by several factors. This includes factors most drivers don't know about, including credit score and age. Being considered a high-risk driver now that you have to file an SR-22, in conjunction with the extent of your car insurance coverage and what your coverage limits are will play a large part in your final price.
Therefore, it's possible to lower your insurance premium by reducing either your types of coverage or lowering your coverage limits. However, you still need to have enough coverage to protect yourself and your car. It may look tempting to get only the minimum required insurance, but all those savings will evaporate if your car gets damaged or totaled. If you don't have the coverage to repair or replace it, the money you saved will have been for nothing.
5. Compare Car Insurance Carriers 
Many of our suggestions above involve discussions with your existing insurance carrier. However, if you really want to lower your SR-22 rates, the single best thing you can do is shop around and compare car insurance carriers.
Most drivers pay for their car insurance month to month. That means nothing keeps you from switching carriers at any time. Once you're willing to switch carriers, you can get quotes from many different insurance companies.
When the smoke clears, you'll have your pick of the best insurance rates. Best of all, the tips we outlined above (like bundling coverage, changing coverage, and getting discounts) will work for a new carrier as well, helping you to reduce your monthly SR-22 rate even more. 
Find Cheap SR-22 Auto Insurance Quotes
Get the Best SR-22 Insurance Rates Today! 
Getting quotes from different carriers is the best way to get a better SR-22 rate, but what if you could get competitive rates at the click of a button?
At SR-22 Adviser, we're here to help you save money each month. To get started, come get competitive quotes online with our insurance partner today!