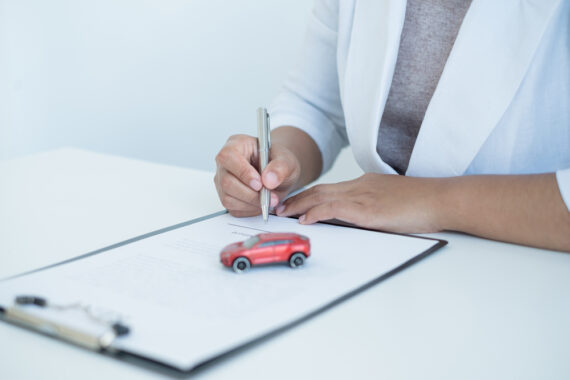 Removing Your SR-22 From Your Records 
As long as you have the SR22 on file with the state, you are going to pay higher premiums on your car insurance. Many insurance carriers may not even offer you insurance. 
The SR-22 stays on file for years (typically three years, though it could be longer). Once that time is up, how can you have it removed? Keep reading to discover the answer! 
How to Easily Remove Your SR-22
In most cases, you can remove the SR-22 by simply contacting your insurance company. Your insurance company will verify with the state that you have met the SR-22 requirements. At that point, your SR-22 should be removed with no problem. 
In some cases, your insurance company may require additional paperwork to verify that your SR-22 requirements are now complete. Our guide will walk you through the different forms you may need. With these forms in hand and with a single phone call, you can finally be free of the SR-22! 
Why Calling Your Insurance Company Is So Important to Remove an SR22
One of the most important things you need to understand about the SR-22 is that it will not fall off on its own. That means if you never contact your insurance to have it removed, the form will simply stay on your file with the DMV. 
As you know, just having the SR-22 on file majorly increases how much you have to pay for your car insurance each month. If you fail to contact your insurance company to have it removed, you could end up paying hundreds or even thousands of extra dollars you would otherwise have saved. 
Get the Timing Right to Remove Your SR22
In order to contact your insurance company to have the SR22 removed, you must keep track of when your SR-22 requirements are completed. That usually means verifying certain information with the DMV. 
For example, you need to know exactly how long you have to have the form on file. While the typical time frame is three years, yours may be longer. Additionally, it's important to know when the clock started ticking for your SR-22. If you're not careful, you may end up removing your SR-22 later than you could have and wasting money. 
It's also possible to request the form be removed too early. That sometimes comes with its own negative consequences. 
What Happens If You Try to Remove the SR-22 Too Early?
If you accidentally try to remove your SR-22 too early, it can result in the suspension of your license and registration and you having to pay additional fees. Worst of all, you may have to refile the SR-22 and begin the timer all over again! 
Why are the potential consequences so extreme? In short, your state's DMV has no way of knowing your intent. If someone tries to cancel his or her SR-22 too early, the state has no way of knowing if that person did this maliciously or out of ignorance. If they think you are trying to escape your obligation early, they may very well end up throwing the book at you. 
Find Cheap SR-22 Auto Insurance Quotes
Gathering Your Paperwork for the SR22
Your DMV may require additional paperwork as proof that your SR-22 requirements have been met. While the exact paperwork requirements vary from state to state, the most common form required is the SR-26. 
The SR-26 is a form you can get from your insurance company. Simply put, this form verifies that you no longer have an SR-22 certificate on file. 
Depending on the state and the insurance company, the SR-26 may also affect how much your insurance premium is each month. For many who are removing the SR-22, their highest priority is no longer paying quite so much for their car insurance. 
Will Removing the SR22 Lower Your Insurance Premium?
Maybe. After you have your SR-22 removed, your car insurance premium is likely to go down. However, that is not guaranteed. Even if it does go down, it may not return (immediately, if ever) to the rates you were paying before you filed the SR-22 in the first place. 
Why do your prices not instantly return to what they once were? Basically, your insurance company looks at a number of different factors before setting your premium. This includes factors like your credit score and where you live, but one of the biggest factors is your driving record. 
Most drivers who have to file an SR-22 are required to do so because they are convicted of a DUI, DWI, or repeat traffic violations. While you may be able to remove the SR22 after three years, your insurance company may still worry that you are a dangerous driver likelier to get into accidents, and your insurance premium may reflect that. 
Always Shop Around to Compare Car Insurance Quotes
Most drivers pay for their car insurance month to month. This means you can switch to a new insurance company whenever you want. Once you have the SR-22 removed, it's the perfect time to shop around for a new insurance carrier. 
At this point, it's in your best interest to get quotes from several different carriers. This maximizes the odds that you'll be able to find the best coverage at the best prices. 
Your new car insurance premium may not be as low as what you once paid. By comparing quotes on car insurance, you can save thousands of dollars over time compared to sticking with your original insurance carrier. 
Find the Best SR22 Insurance Prices Today!
Now you know the steps you must take to easily remove your SR-22. But do you know how to get the best car insurance quotes in a single step? 
Here at SR-22 Adviser, we specialize in offering the best coverage at the most affordable prices. To get started, give us a call at 877-661-5901 or come get competitive quotes online from our partner today!