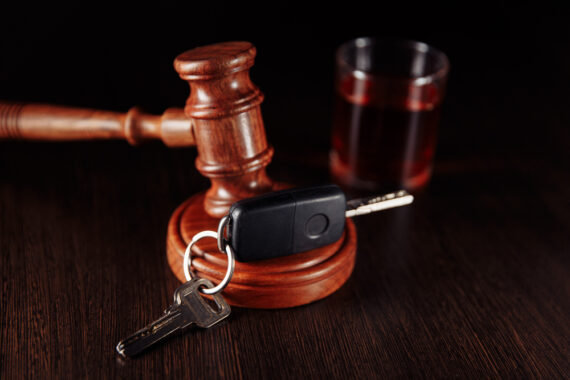 Will a Lapse in SR-22 Affect My Insurance Rates? 
If you've been convicted of a DUI or DWI, then you know how difficult it can be to get SR-22 insurance. Those who are considered high-risk drivers may have trouble getting coverage, and if they do, their insurance premiums will be higher than they were before. 
But what if you lapse on your coverage? How does that affect how much you must pay? To discover the answer, keep reading to learn how a lapse in SR-22 affects insurance rates! 
Will a Lapse in SR-22 Insurance Drive Up My Rates?
A lapse in SR-22 coverage will drive up your rates. You will need to get new insurance quotes, and a lapse, combined with your previous conviction, means those quotes will be very high. 
To better understand how a lapse in SR-22 affects insurance rates, it's important to know that paying for coverage from month to month means you are effectively renewing a contract each month. This is why you can switch carriers whenever you want, but it also means that if you miss a payment, your carrier may drop your coverage altogether. 
When this happens, you will need to get a new quote from the old carrier or find a different one, and both will know about your previous failure to pay. That means if they are willing to provide coverage, it will be at a higher price than it was before. 
Things That May Cause Your Insurance To Lapse
Now you know how a lapse in your coverage can lead to an increase in the premium you must pay. Before we review some of the different ways such a lapse can cost you a lot of money, it's important to review the different ways you can lose your automobile coverage. 
By learning more about each of these possible ways to lose coverage, you can better learn how to avoid such an expensive outcome. 
Failure To Make a Payment
The most obvious way to lose your insurance is by failing to make a payment. Usually, carriers are willing to forgive the occasional late payment and will settle for charging you a late payment fee. However, if you are frequently late in paying your bill, you might get dropped. If you already have an SR-22, it will be much more difficult for you now to find a carrier offering affordable rates. 
Late Payment
This next way to lose coverage is related to the first one: making late payments. Most carriers offer a grace period that lets customers make late payments and still retain an active policy. But if you make a late payment outside of that grace period, it gives your carrier all the excuse they need to drop your coverage. 
Dropped by Insurance Carrier
Here's one that often takes drivers by surprise: Your carrier can drop you at almost any time for a wide variety of reasons. For example, they might conduct a risk assessment and drop you, especially if you are convicted of a DUI or DWI. But carriers can even drop you after you make a claim. That's why it's important to always shop around and understand your options. 
Find Cheap SR-22 Auto Insurance Quotes
Your License May Get Revoked
When your insurance lapses, it won't take long for the DMV to find out about it. When that happens, they may suspend or revoke your driver's license. In addition to being a pain in your neck, this will likely be a pain in your wallet as well. 
That's because you'll need to pay whatever your carrier is owed to get your license back. Otherwise, you might not be able to drive to work, sinking you further into debt. On top of everything else, you will likely have to pay a small fee to reinstate your license. 
You May Have To Start Your Filing Period All Over Again
After you discover how much having an SR-22 drives your premiums up, it's depressing to think how long you will be stuck paying the higher amount. The SR-22 must typically stay on file for a minimum of three years, and there is no guarantee your rates will go back down once the three years have passed. 
If that's not bad enough, letting your insurance lapse means you may have to start the filing period all over again. Even if you were close to completing three years, a single lapse could start the entire process over, ensuring you have to pay more for your coverage for another few years. 
The Need for Affordable Premiums
By now, you've probably learned that you should never let your coverage lapse if you can help it. Here's another equally important fact: You need to shop around to find the most affordable automobile insurance sooner rather than later. 
If you're tired of paying too much to your current carrier, start shopping around for more competitive quotes. Once you find a better carrier, you can start saving money each month, and that really adds up when you have an SR-22 on file. 
Get the Most Affordable SR-22 Auto Insurance Today!
Now you know how a lapse in your SR-22 insurance can affect your rates. But do you know who is ready and willing to provide the coverage you need at the rates you didn't think you could qualify for? 
Here at SR-22 Adviser, we know what it's like to make mistakes, and we also know how important it is to help each other out. To see how we can provide the coverage and support you deserve, come get competitive quotes online from out partner today!