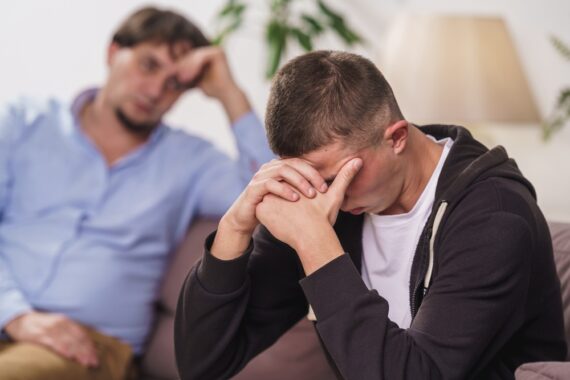 4 Unexpected Ways an SR-22 Can Make Your Life Difficult 
Finding out that you need SR-22 insurance is never good. Most people already know that it means they'll need to pay higher premiums. 
But did you know that it can affect your life in other ways? Below are 4 unexpected ways this requirement can make your life difficult — and why it's a much better idea to avoid getting an SR-22 in the first place. 
How Do You

Know

If You Need SR-22 Insurance?

 

Each state that requires motorists to file this certificate for certain traffic and other violations sets its own policies about when you need to file one. If you need it, you'll receive a letter from your state DMV. Your letter should also tell you how long you need it and how to get back your license if it was suspended. 

DUI convictions and getting caught driving without insurance are the most common reasons your DMV requires you to have this certificate on file. However, there are other reasons why you might need to file an SR-22, some of which have nothing to do with your driving record at all. For example, some states require those who are behind on their child support to file. 
How It May

Affect

Your Life

 

Your premiums may double or even triple with this requirement since you are now considered a high-risk investment to insurance companies. For most, you've received this designation due to some egregious driving behavior which makes insurers wary of betting on you. If they do, you'll be paying them for the privilege, Aside from higher premiums, however, there are other ways this requirement can impact your life. 
1. You May

Need

to Get New Car Insurance

 

While any insurance company can file in theory, not every company is willing to cover high-risk drivers that need this type of insurance. And even if they do, they may charge way more than you should be paying (that's why it's important to shop around for SR-22 insurance). 

When you're notified by your state DMV that you need to file a certificate of financial responsibility, contact your insurance company as soon as possible. Tell them about your situation so that you can get coverage quickly. Remember that only a car insurance company can file on your behalf, so there's no point in hiding it. 

After you accept the new premium set by your current insurance company for coverage, you're now considered to be a high-risk driver. The best way to find affordable DUI insurance is to choose a carrier that specializes in working with high-risk drivers to provide the best coverage and customer service — not to mention the best prices. 
2. You Can't

Drive

Just Any Car

 

Unlike conventional liability car insurance, this type of insurance doesn't necessarily cover you everywhere. Different types of certificates apply in different situations: 
Owner policies

will cover you while you drive a car that you own.

 

Operator policies

(also known as non-owner insurance) will cover you while you drive a car you

don't

own.

 

Owner-Operator

policies cover you while you drive any car, whether you own it or not.

 
The type of insurance you get will directly affect your driving habits. For instance, if you regularly use a friend's car in addition to your own, you'd need to get an owner-operator insurance policy. If you're pulled over driving someone else's car with only an owner's policy, it'll be just like driving without any SR-22 insurance at all. Not only will you be on the hook for more steep fines, but your license might be suspended again, and you'll reset the clock on your SR-22 filing requirement. 
Find Cheap SR-22 Auto Insurance Quotes
3. You Can Never

Let

Your Insurance Lapse

 

Of course, anyone who drives regularly is already in the habit of keeping their insurance active (if not, then they should be!). But there are plenty of reasons why you might stop carrying your auto insurance policy, such as when you sell your car or want to be listed on your spouse's policy. It's a good way to save money, but the rules are different for you now. 

Once you're ordered to file a certificate, you'll need to carry this insurance for as long as required — typically three years, though the exact amount depends on your state and offense. But even though you'll pay higher premiums during this period, there are still plenty of ways to save money. 

When you let your insurance lapse, your insurance company is obligated to inform your state DMV, and the clock will reset. So, if you're required to have this insurance but let your insurance lapse on the last day, you could be forced to file for yet another three years — effectively doubling the amount of time you need to pay higher insurance rates. 

If you're in doubt about when your SR-22 expires, contact your local DMV to find out. And always be sure to stay on top of your insurance payments! 
4. Moving Out

of

State Can Be Tricky

 

SR-22 requirements vary from state to state, but one thing that doesn't change is your obligation to carry this type of insurance. While there's nothing stopping you from moving to a different state while you're filing, you'll need to take some extra steps to stay in compliance. 

Before your move, don't cancel your current policy yet. If you do, you may accidentally create a lapse in coverage, which is the last thing you want. 

First, look for an insurance company in the new state that can file for you. Finding SR-22 insurance in a different state can be challenging, but if your current insurance company does business in the new state, then they may be able to simply transfer over your policy. 

Once you've found an insurance company, they'll have to file in both states. Only then should you transfer your certificate to your new address and cancel your old policy. But to be safe, we recommend leaving a few days of overlapping coverage, so there's no chance of a gap. 

Note that this process applies even if you move to one of the eight states that don't require SR-22s (Delaware, Kentucky, Minnesota, New Mexico, New York, North Carolina, Oklahoma, or Pennsylvania). 
The

Sooner

You Get SR-22 Insurance, the Sooner You Can Drop It

 

This type of insurance is only temporary, and the fastest way to fulfill your requirement is to find an insurance company that can help you as soon as possible. At SR-22 Adviser, we work with drivers around the country to find the coverage they need at an affordable price. All it takes is a few minutes for a quote for cheap SR-22 insurance from our partner.